Days 21 - 23
Day 21:
Ziggy Man, shower please! Ugh, he stinks so bad and what does he do? Instead of showering he checks himself out to see if his breath stinks. Yes, that stinks too!
Okay there are 2 interesting things about this picture.
1. Clyde here let himself in to the house and started cheering for Ziggy Man.
2. There is no skill bar above Ziggy's head while he plays guitar, so that must mean he maxed the skill!
Wow, who knew he had it in him? Uh, David Bowie? Who's David Bowie?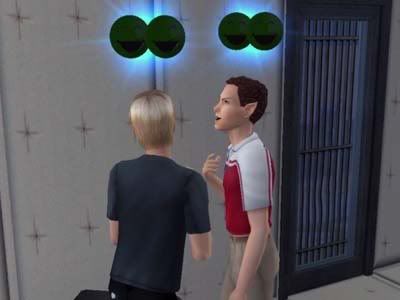 Aw best friends, good job Ziggy, I wonder what this means for your future... if anything.
Day 22:
Mommy did you see it? Did you? Do you KNOW what this means? Tomorrow I go to work and I can get promoted, OMG its almost over... now if only everyone can stay alive for one more day. What do you mean you're disappointed? Oh that is just mean! Well you must have learned from your last asylum and from reading other peoples' asylums. Deal with it, you are going to get points this time around!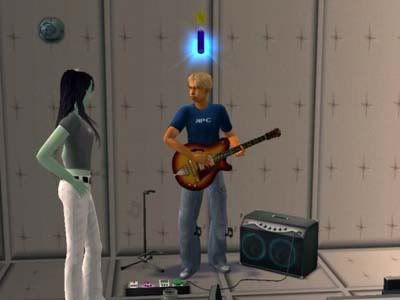 Speaking of points, look Mommy my Zaed just maxed his creativity. He is so cool. Can I keep him? Marry him, keep him... same thing right?
Day 23:
Well talk about timing. Jenn Wooto showed up in front of the house just as the challenge is over. I'm at work and can't even greet her. This is so not nice of her. Oh she isn't nice? Well no wonder she is your friend.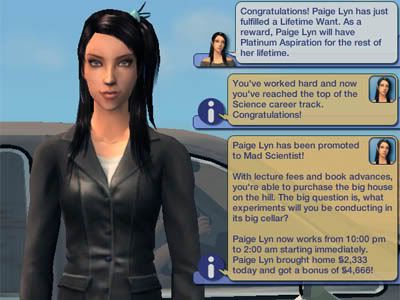 Yeah Me! I rock, we are SO out of here! *doing the happy dance* There is just one last thing I want to do before I move out of here...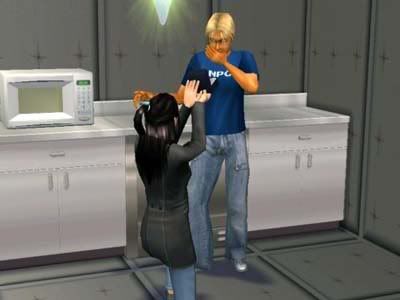 There is going to be a wedding at the asylum!