On the outskirts of the Mojave Gulch
Mom got this weird look on her face last night… she kinda smiled and kinda scared me at the same time. Let's just say, I got a bit nervous when she suddenly told me to make a sim me. When I asked why, she just laughed and walked away. I did and aged her, or um, me to adult per instructions. Okay so I lied a little bit, I just think elfin ears are way cuter than my ears and I don't wear my hair like that… but otherwise, it's pretty much really me.
Suddenly she plopped me in to her challenge neighborhood, on an empty lot, her typical 3x3 favorite size that she's been addicted to since she started that prosperity challenge. I still don't know why I'm here or what she wants me to do…
Wow, I blinked and suddenly there is a building behind me! Its empty and just a big room, but hey it has a roof and for Mom, that's pretty good. Go, Mom! Sweet, a driveway! Mom's gonna give me a car!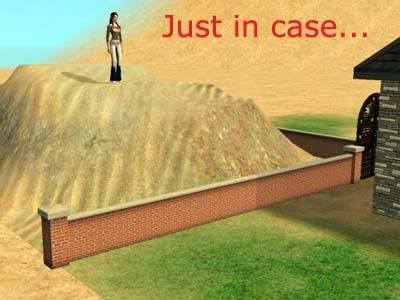 Hey Mom! What is this hill back here for? "Just in case…" Oh man that does not sound good. Just in case what, Mom? Just in case I decide to have a picnic? Just in case I want to go on a hike? Wait, why is there a wall and a gate if its… what? Coming!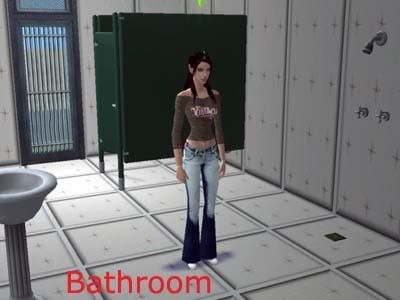 Yes'm? This is my bathroom. Okay weird, not your usual bathroom and what is with the wallpaper and flooring? You usually love tile floors in the…
Wait a tick, why don't I have a door for my bathroom, Mom?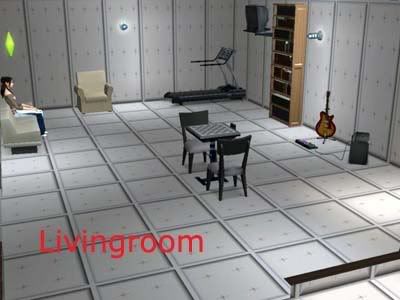 The living room… this is? Really? Mom, you're starting to creep me out.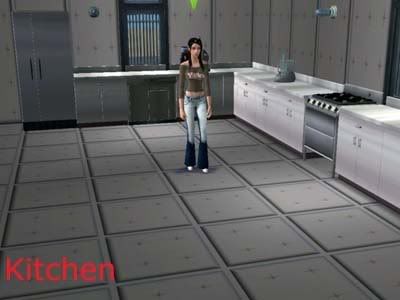 Is this my kitchen? It's pretty big and boring looking. Where is the dining room table & chairs? No, table or chairs... why not? Oh okay over this way, I'm coming.
This is the bedroom? Huh… why is there 5 hospital beds in here and why… but I'm your daughter, I always question you! *rolling eyes*
I hear something outside… more like someone… a lot of someones! Do I have roommates?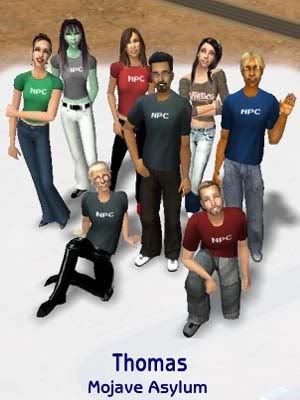 To be continued…

next >>