Day 01 page 2
Why does that guy on the guitar look familiar? I did? When did I create him? Leander, oh right! OMG you put one of mine in here, that's so cool… but why didn't you give me Morgan or Felicia? That aint right, you're willing to make me suffer but not them. Cha you love me, whatever…
Mom, there's no science job, now what? Okay, so I get to play today? Sweet! I'm hungry, what's for dinner? What do you mean, I have to cook… you said I am not allowed to cook without you. Jello… okay cool, I can do that.
How funny, they're doing the peepee dance. What kind of adult waits till they just can't wait anymore and… oh yeah my brother. Sad, but true.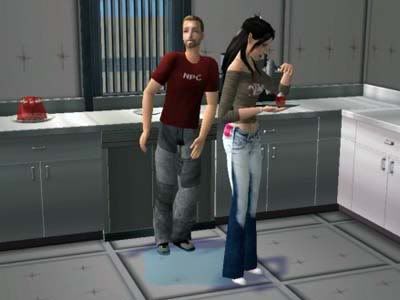 Oh snap, he did not just pee on the floor next to me… Mom, its getting on my shoes! Ew, grossness! And it stinks, I'm gonna be sick. I don't want my Jello anymore, do you want it?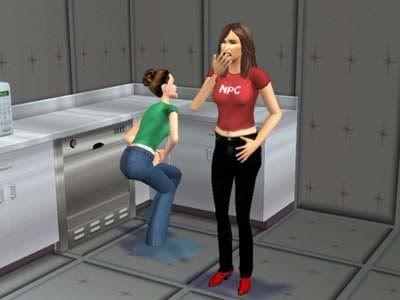 Oh man, now Rachel is making a piddle... Shaunna is totally laughing at her, that's cold… you have some weird friends.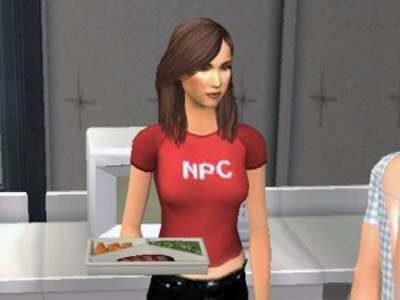 Is the jello gone? Shaunna made a tv dinner… oh snap, Shaunna made a tv dinner and didn't start a fire. I thought you said no one knows how to cook and stuff. Yeah, I guess we are lucky.
Now there's karma for you… why isn't anyone cleaning up this stinky mess? Me? I didn't do it! *sigh* Maybe its time we go over what it is I'm suppose to do here… and even more important how do I get this to be over already.