Day 05
Good morning, its time for me to go to work! Um, Grim… move buddy. I'll call the fire department, just be careful!
Weird… I guess the fire didn't bother him right away, it's like he wasn't even aware of the fire until his ramen was done, he took it out and like put it on the counter and then he freaks out…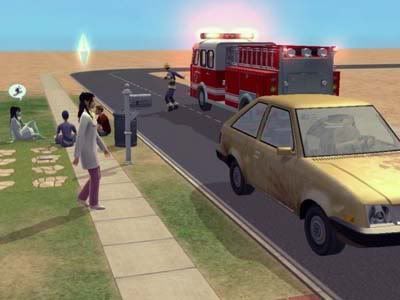 My ride showed up, but the fireman hadn't arrived yet… I was worried about leaving them, but as I headed out the door I heard the sirens, I knew they'd be there and take care of Grim & Ziggy man.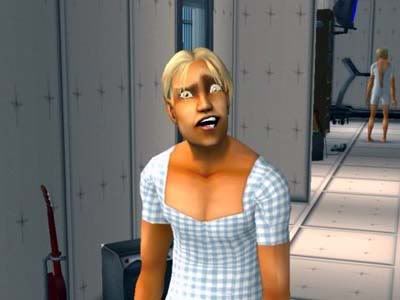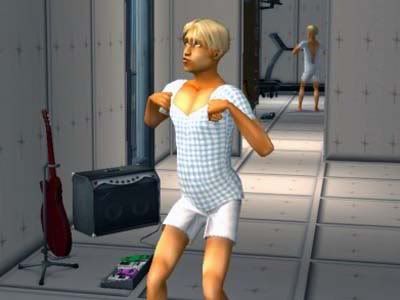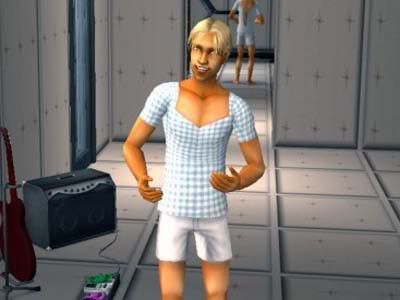 Zaed lost it again… he had another 'shrink visit' whatever that means. Does this mean I get to… um, need to flirt with him some more? You know, to get his aspirations back up of course.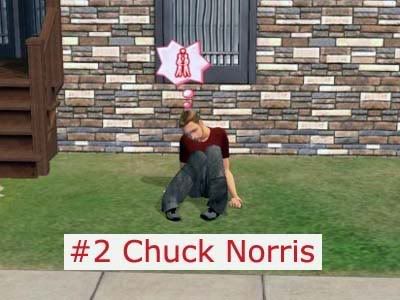 I think Mr. Norris wanted to make sure Zaed wasn't alone with the shrink visits 'cause once he was done visiting with the mailman lady he flopped down too. He looked funny doing the chicken dance… oh great now I have that song in my head!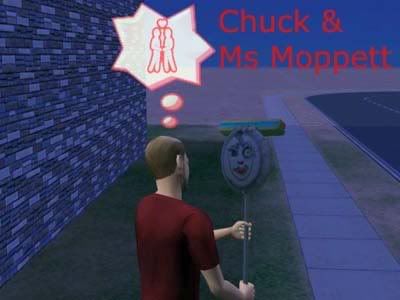 Um Mr. Norris, who is your new friend? Ms. Moppett? She's your girlfriend?! You need aspiration points and fast.
Mom, did you hear that? I got promoted to field researcher today! Yeah me! I'm so cool… um, so what is a field researcher anyway? I have to do what? Out where? Gross, me and nature do not get along! I'll get dirty and stuff.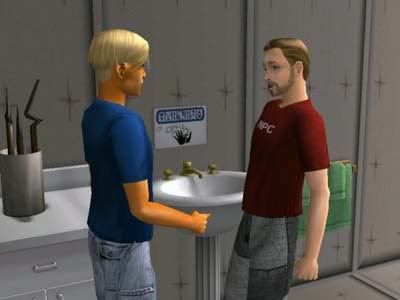 Have you noticed? They're starting to get along finally…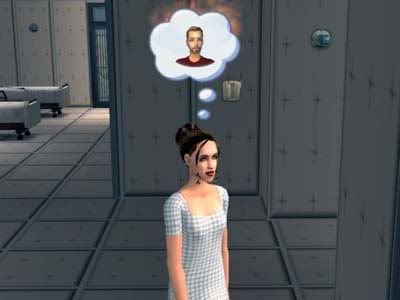 Well everyone except Mrs. Ziecy, she is still way mad with Mr. Norris. I'm just surprised there wasn't a fight today!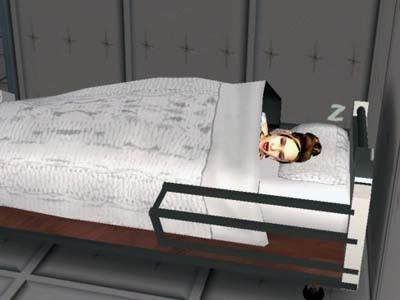 Finally! OMG I was worried about Mrs. Ziecy, she doesn't get much sleep, she stands around mad at Mr. Norris or playing with her volleyball professor… which is kinda scary sometimes. I think she is gonna worry herself to death! Can they do that? No, no she eats, she just doesn't sleep much. Okay well lets hope this helps put her in a better mood.