Days 14-16
Day 14:
Yes! I got another promotion tonight! No more ugly pink pants! Gosh those pants were so ugly and uncomfy and the matching shoes. Man, those sucked.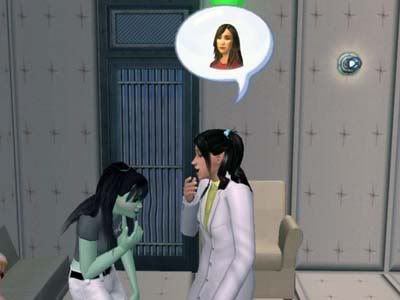 Joy shouldn't gossip about Mrs. P... even if she did start a fire our first week here... what do you mean she isn't the one gossiping? I said that? OMGosh, do you think Mrs. P knows? Well crap, don't tell her!
Day 16:
Wait Mommy, what happened to day 15? No, it goes from day 14 straight to day 16... nothing happened noteworthy so you're just skipping... nuh uh,
something
must have happened... what do you mean you fell asleep? Oh my GOSH Mommy, I could have died and you wouldn't have even known it! Man this sucks, and you say to trust you? Cha, I need to get out of this place before we all die.
So this is what happened when you first opened the lot again? Are you sure no fights happened yesterday? Cha, you wont know until after we get out of here and if they die you will never know. Can you live with that? Oh, you can? well.. um, so who wins?
Mommy you are really slipping! Mrs. Z wins and you miss her triumph picture. My brother was WoW'ing and showed you something. Okay I will blame my brother. He's use to that.
I'm sorry Mrs. Z, my mom is so not a photographer. We all know you kicked butt today.
Ew this so stinks! Do I really have to stick my head in here? Gross, I think I got some jello in my hair.
Will these two ever stop? Every time Mrs. Z gets caught up, he starts up again to gain the lead.
Woohoo, Mom did you see that? No the floating numbers over Mrs. Z! Yup, she may still be crying about her fights with Mr. Norris, but I haven't seen her play with the volleyball anymore. Now if I could just figure out how to make the others stop worrying so much.
Did you know that Clyde is a cheater? Yes, well I forgot... but he cheated at chess too. He's silly cause he thinks I don't know, but he doesn't know about you and your cameras, so I let him believe I didn't know. I'm not mad at him, cause thanks to him I got another friend. No, not me and him... him and the Ziggy Man are friends. They're both romance, and Clyde is gay... so I introduced them. *giggle*